Crafting artisans' stories
Share - WeChat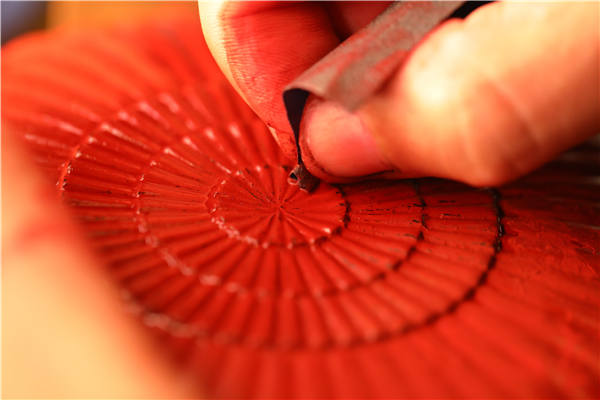 A new book examines the lives and practices of traditional Chinese craftspeople in the contemporary world, Cheng Yuezhu reports.
Luo Yicheng has spent the past half-decade discovering Chinese artisans' stories. Along the way, he has become something of their ilk himself-he crafts words to weave a tapestry presenting the social fabric of the nation's artistry.
His first book on the subject, published in 2018, gives an eclectic account of 108 Chinese artisans and their traditional trades.
His latest project takes a comparative angle to artisanship on both sides of the Taiwan Straits, because he believes handicrafts can embody a spiritual bond between people and culture.
"Traditional craftsmanship is more than the carrier of a country's traditional culture. It also harks to the nostalgia of many individuals and the collective memory of a place or ethnic group," Luo says.
"This collective memory has the power to resonate with compatriots on both sides of the Straits."
His new book, Qiu Tong Cun Yi (Seeking Common Ground in Preserving Art), was recently released by SDX Joint Publishing Co.
The book tells the stories of 12 artisans, and includes 381 images and several links to short documentaries.
The rationale behind the medium selection, Luo says, is to offer readers a comprehensive experience and provide an exhaustive understanding of the artisans' works.
Luo selected two representative artisans from the Chinese mainland and Taiwan respectively for each of the six categories-pottery, lacquer ware, woodcuts, stone carving, sword-forging and weaving-and delved into their personal experiences and artistic practices.
"The Chinese mainland and Taiwan share the same cultural roots, but each individual's experiences are unique. So, people can feel these similarities and differences from this book and the documentaries," Luo says of the book's title.
Luo believes the book connects him with each of the featured craftspeople.
He has become intimately familiar with their everyday lives and wants to tell their stories from his point of view and in his own words.